Minibus and Minicab Taxi in Milton Keynes
Our Tariff
All prices are from Milton Keynes station
Parking charges will be charged at cost
Airport collections 30 minutes waiting free
We bet you cannot predict the quality of service of public vehicles. You would definitely agree with us that most of the times you have to compromise with the quality of mini buses, minicab and taxi that you get and the behavior of the driver whom you meet. Perhaps, there is one more thing that always keeps you anxious about the public conveyances; you cannot predict that you will definitely get a public cab when you need it urgently. But shifting over to private cabs might be equally concerning for you too because you remain worried about the charges as well as your personal safety. However, at Milton Keynes Taxis Pvt. Ltd. it is not so. We know the value of customer satisfaction. Therefore, we can assure that you will have a never before experience when you give us .
Give us a call at 01908 22 00 22 right now for Easy Mini cabs and Mini buses in Milton Keynes and Silverstone and see how we treat you.
Milton Keynes have been in the industry for quite sometimes now. We are not among the run of the mill companies who are money minded and mean nothing but business. The huge fleet of minicabs and Minibus Taxi Milton Keynes are well maintained. Although we provide sedan class vehicles to your customers, but keep the rates within your affordable limit. Our well trained drivers take care of your security. As we maintain strict deadlines, so you can always expect to see our Minicab Milton Keynes right at the time you need them. In addition, we can be reached at just with a phone call or through our online booking option.
If you wish to experience some treasure worthy heavenly feelings while traveling in a taxi, then click at Airport Taxi Services
| Airport | Car | Estate Car | Executive | Minibus |
| --- | --- | --- | --- | --- |
| Parking Fee | At cost | At cost | At cost | At cost |
| Luton Airport | £40.00 | £44.00 | £45.00 | £50.00 |
| Heathrow Term 1/2/3 | £84.00 | £88.00 | £89.00 | £90.00 |
| Heathrow Term 4/5 | £88.00 | £92.00 | £93.00 | £94.00 |
| Birmingham Airport | £84.00 | £88.00 | £89.00 | £90.00 |
| Stansted Airport | £85.00 | £88.00 | £89.00 | £100.00 |
| Gatwick Airport | £100.00 | £105.00 | £105.00 | £140.00 to £150.00 |
| Docklands London City | £100.00 | £104.00 | £105.00 | £140.00 to £150.00 |
| Waiting Time Per minute | £0.25 | £0.25 | £0.25 | £0.25 |
We accept all major credit cards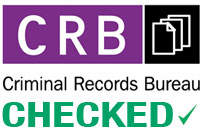 Book Online
Get a Quote
Like Us on Facebook
Our Basic Services
Special service for DISABLE passengers.
All major airports 24/7.
Local and long distance.
Private hire & Mini buses 1-16 seater.
Parcel deliveries / courier.
Transport is available for pets.
View Our All Services
FAQs
Q1. What are the advantages of a minibus?
A. A minibus offers several advantages. It allows for larger groups of people to travel together reducing the need for multiple vehicles. They are more cost-effective when compared to renting multiple cars or taking a larger coach. Minibuses also offer greater flexibility when it comes to planning and organizing trips as they can be customized to suit the specific needs of the group. They are also more fuel-efficient and eco-friendlier than larger buses. Additionally, minibuses are equipped with features such as air conditioning, comfortable seating and audio-visual entertainment systems to make the journey more comfortable for passengers.
Q2. How many seats is Mini Bus Milton Keynes?
A. Mini-buses typically have a seating capacity of between 8 and 30 seats but some may have more or less. The most common minibus models in Milton Keynes like Ford Transit and Mercedes-Benz Sprinter have seating capacity for around 16-18 passengers. However, it is always best to check with the specific minibus company or check their website for seating capacity information before you rent one.
Q3. Can I rent a minibus in Milton Keynes UK?
A. Yes, you can rent a minibus in Milton Keynes, UK. There are several minibus rental companies in the area that offer a range of vehicles to suit different group sizes and budgets. Some rental companies also offer additional services such as airport transfers, guided tours, and long-term rentals. You can check online or call the companies to get information about the availability, pricing and rental process.